Eric Wong (University of Pennsylvania): "The Road to Explainable AI v2.0"
September 20 @ 12:00 PM

-

1:15 PM
Presentation Abstract:
"A.I. has an explainability crisis"—Fortune Magazine. If you ask an ML researcher about explainability, you'll find that there are a large number of interpretability methods with no clear consensus on what to use. In fact, it isn't clear what many of these explanations even mean, let alone how they can be used. I will discuss a potential vision that moves beyond these limitations to the next generation of explainable AI: interpretations with provable guarantees and well-defined takeaways.
Speaker Bio: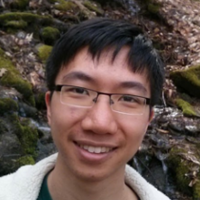 Eric Wong is an Assistant Professor in the Department of Computer and Information Science at the University of Pennsylvania. He researches the foundations of robust systems, building on elements of machine learning and optimization to debug, understand, and develop reliable systems.